News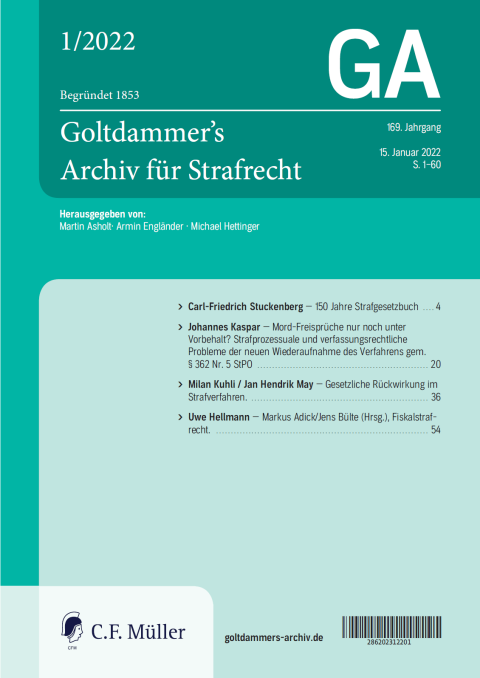 New paper in "Goltdammer's Archiv für Strafrecht"
When someone would have told me a couple of years ago that my research on law and order policies would eventually result in a paper published in the oldest German scientific journal for penal law founded in 1853, I would probably said that this would never happen. Against all odds, however, I was part of a recent special issue on penal policy because the two editors wanted an interdisciplinary perspective on the development of German penal law. Evidently, I happily agreed and was even joined by my great new colleague, Dominik Brodowski, who was just recently appointed to his Chair of Criminal Law at Saarland University. Thus, our joint publication in the oldest German penal law journal has become the result of my newest cooperation at Saarland University. A link to the article can be found here.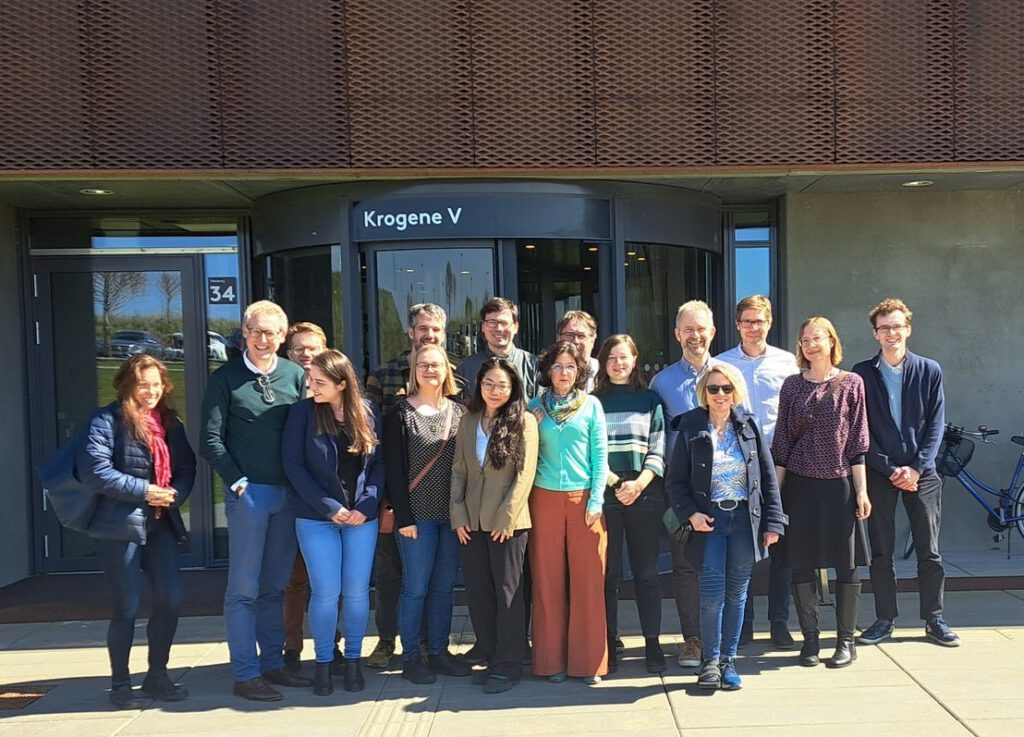 VELNET workshop at SDU Odense
On the last days of my research stay at SDU Odense, I had the occasion to participate at the yearly workshop of the network of welfare state scholars in Denmark. Great two days with sunshine and many interesting papers and presentations as well as a nice company of the Danish welfare state scholars. In addition, Peter Starke and I got very valuable comments on a very early draft of a paper on disciplinary policies – super helpful feedback!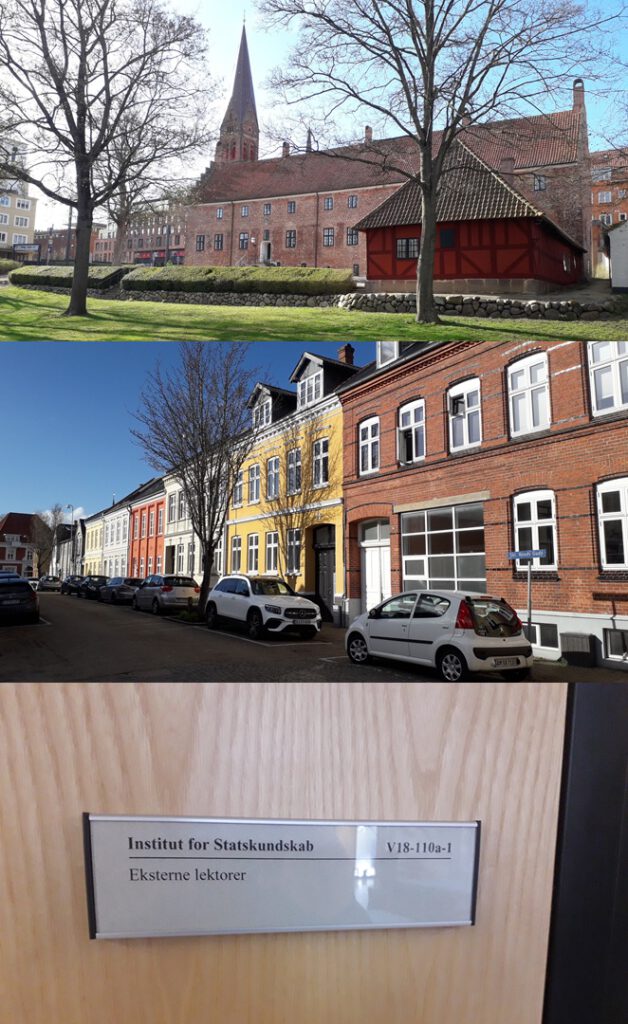 Research stay at SDU Odense
I have started my research stay at SDU Odense! I am here in Denmark for the next two weeks (thanks to my wife and parents-in-law who take care of the kids) and work together with my colleagues of the POINS project (headed by Peter Starke) on the several papers related to the politics of insecurity. Great start on a sunny Tuesday!
Some first impressions on the left: The view of the Adelige Jomfrukloster seen from the river Å, a nice street in the neighborhood where I live during my stay and the door to my office, which says that I am, apparently, an external lecturer…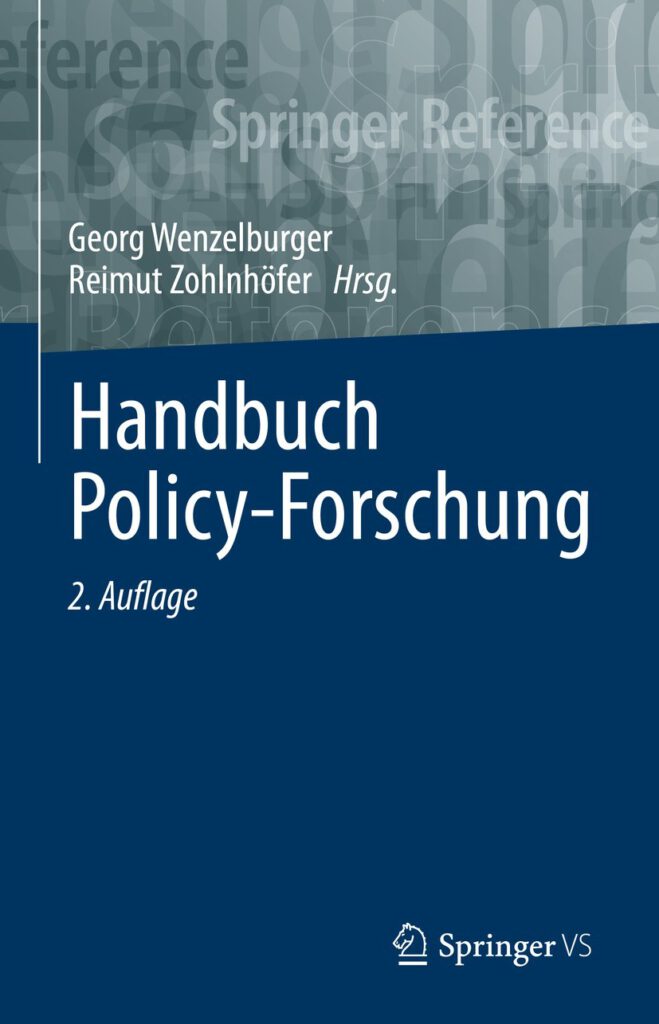 Second edition of the "Handbuch Policy-Forschung" has appeared in print
After one year of reviewing, revising, editing and organizing new chapters for the Handbook of public policy research, the new edition is finally out in print. My great colleague Reimut Zohlnhöfer and myself are very satisfied with the new book which has grown quite a bit (new chapters on family policy, health policy, migration policy but also on experimental methods and mixed method research). Additionally all authors have invested time and energy revising their original pieces from the 2015 edition. The book is also available as online source on the "Springer Reference" platform. Enjoy!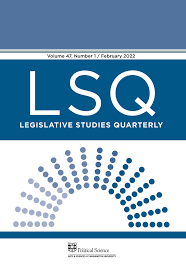 How party socialization affects legislative behavior
In a new paper with Philipp Mai (TU Kaiserslautern), we present findings from an analysis of how intra-party socialization shapes legislative behavior of members of the German Bundestag. More concretely, we have coded whether politicians held party offices at lower levels of the party (e.g. municipal level) before they were elected in Parliament and whether the party discipline in roll-call votes is higher for those "party animals". We find, indeed, that the absence of a intra-party socialization via holding lower-level party offices does increase the likelihood of an MP to vote against the party line. Moreover, our results show that this effect is most prominent for newly elected MPs and gets less important the longer an MP is in Parliament. Hence, it seems that parliamentary socialization overshadows party socialization after some time. The paper has been published in Legislative Studies Quarterly, one of the major outlets for research about Parliaments and legislative behavior.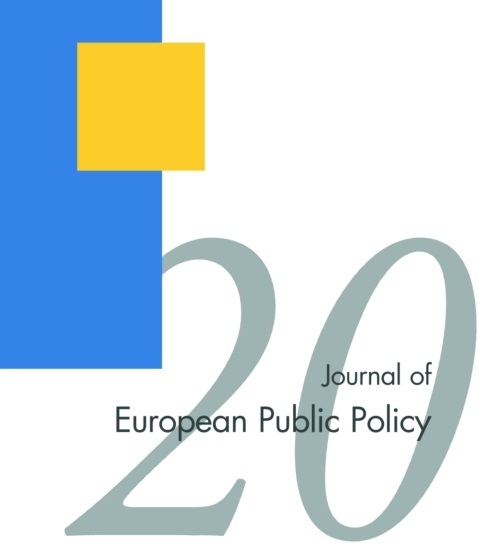 Media reporting, welfare state reforms and government support
In a new paper, Stefanie Thurm, Carsten Jensen and I have looked into the relationships between media reporting about welfare state reforms and government support in Germany between 1994 and 2014. Based on coding of newspaper articles in two main quality newspapers, the "Süddeutsche Zeitung" and the "Frankfurter Allgemeine Zeitung", we analyzed whether the reporting about cutbacks and expansions is linked to how much citizens support the incumbent government. We find that, controlling for the actual reform activity (that is legislation on expansions and cutbacks), media reporting about cutbacks does significantly decrease support for the government – and especially so for Social Democrats. The paper has appeared now online first in the Journal of European Public Policy.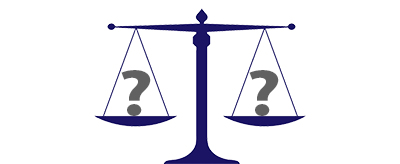 Call for Abstracts QAccADM
As part of the project "Fatal4Justice?" financed by the Volkswagen Foundation, we will organize a international conference in Berlin on March 13 on current research questions on accountable algorithmic decision making systems (QAccADM)". We invite abstracts for short "lightning talks" on questions of algorithmic regulation and the use of ADM systems by the state – and specifically for a political science panel that will open the academic part of the conference.
The call for abstracts is to be found here
To go to the conference site, just click here.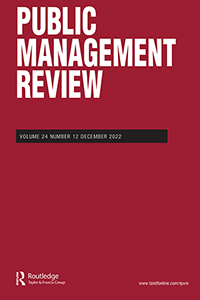 Effectiveness trumps transparency in the evaluation of algorithms used by the state
A second paper coming out of the Fatal4Justice project (co-authored with Anja Achtziger, Julia Felfeli (both ZU Friedrichshafen) and Pascal König) has recently be published in the Public Management Review. Based on a conjoint experiment, we have asked respondents to evaluate different features of algorithms used by the state – such as transparency, stateholder involvement in the design or the effectiveness. We find that effectiveness as a feature of the algorithm is most important to respondents compared to transparency, the cost of the algorithm or the involvement of stakeholders as part of accountability. Given the important discussions about fair, accountable and transparent algorithms, this result shows that we should not count on citizens to ask for these features as they seem to mainly care about the effectiveness and seem to be open to trade away aspects of accountability as long as the algorithm works effectively. The paper can be read here (and is open access!).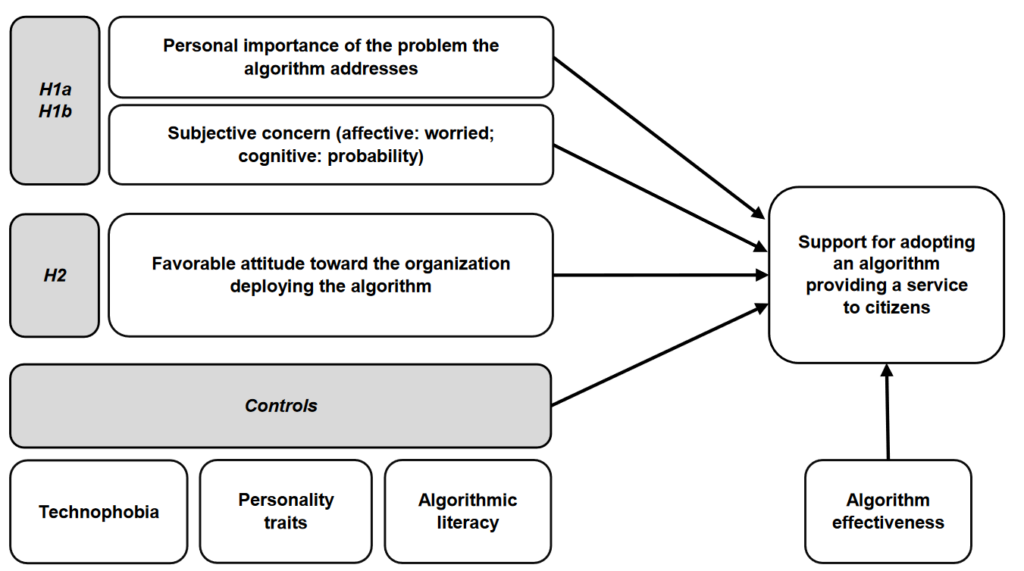 When people support algorithms in state agencies
In a new paper published in Public Administration, my colleagues Anja Achtziger, Julia Felfeli (both ZU Friedrichshafen), Pascal König and myself have studied under what conditions people support the use of algorithms by state agencies to provide services to citizens. Based on an online survey of a representative sample of German citizens, we presented respondents situations in which algorithms are used either to predict risk of burglary (and to inform predictive policing) or to calculate the risk of someone to get skin cancer (and to inform screening decisions) and asked for their preferences and attitudes towards the use of the algorithm. Our results show that citizens' acceptance of an algorithm is strongly shaped by how they evaluate aspects of this context, namely the personal importance of the specific problems an algorithm is supposed to address (e.g. burglary) and their trust in the organizations deploying the algorithm (e.g. the police). Instead, the objective performance of presented algorithms affects acceptance much less. If you are interested in the article, click here.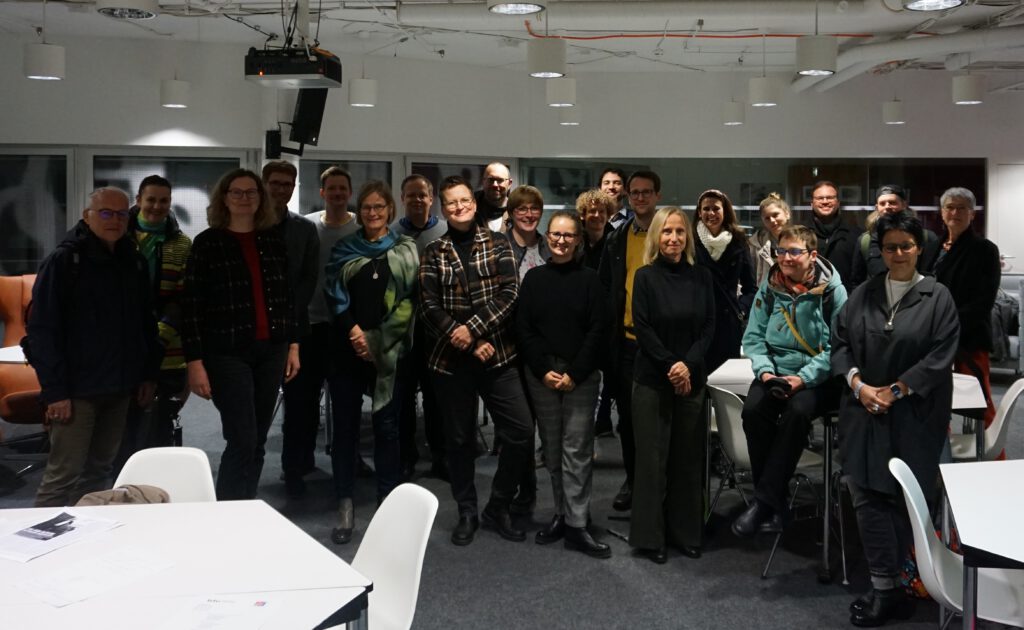 Project meeting at the BTU Cottbus
During the last week of November, all projects united in the BMBF-financed consortium "Linking Borderlands" met at BTU Cottbus not far from the German border to Poland to discuss most recent advances in the respective research agendas. We also worked together intensively during an interactive "Linking Lab" discussing different methodological and conceptual approaches to the study of cross-border cooperation. Great but also quite intensive two days – which ended with a film projection on the cross-border chemical network between France, Germany and Luxemburg from the 1960s in the famous library of the BTU Cottbus.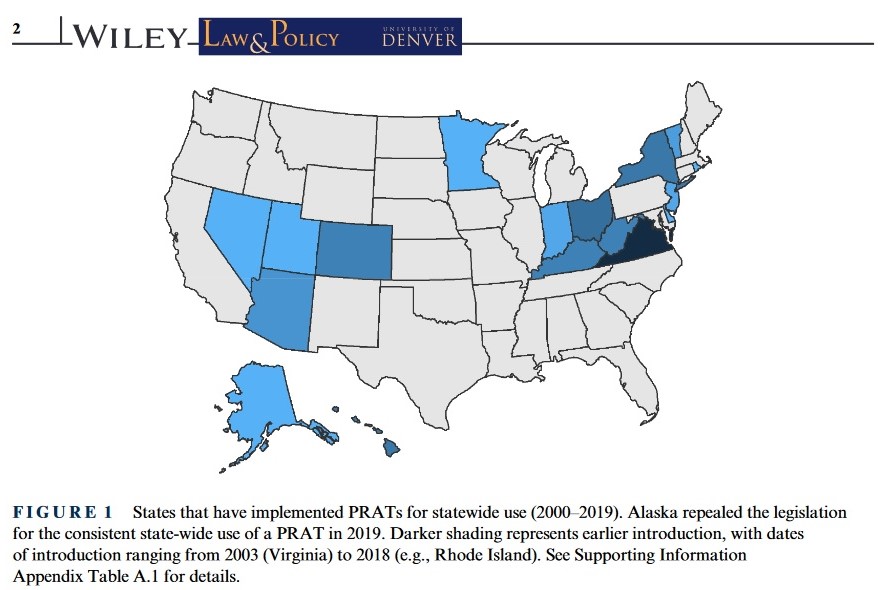 Why states adopt algorithmic tools in Criminal Justice
New article: Pascal König and I have published a new article on the question why some states in the US use algorithmic tools to predict a defendant's likelihood not to appear at court or to redicivate while awaiting trial in pretrial decision-making. We use a new dataset gathered in the context of the Volkswagenstiftung-Project "Fatal4Justice" to estimate which features of an US state correlate with the probability that the state government uses such an algorithmic system. Interestingly, we find that not only financial pressure (e.g. high indebtedness or high spending on prisons) increases the chance that a state government adopts an algorithmic system in pretrial decisions, but we also see that Democratic executives are more likely to use algorithms at the pretrial stage in Criminal Justice. Hence, although the turn to "smart tools" is sometimes interpreted as being driven by bipartisan consensus, our data seem to indicate that the Republicans are more recultant to fully embrace the use of algorithmic tools at the pretrial stage. The paper has now appeared in the journal Law and Policy.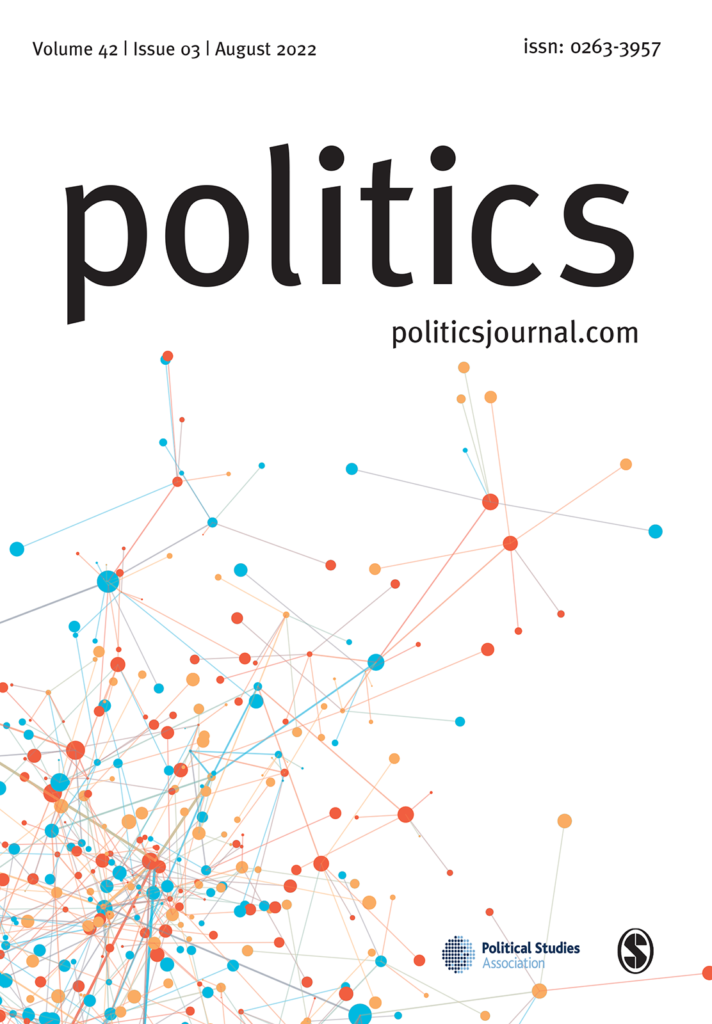 Why pro-redistribution voters are attracted to right-wing populist parties
A timely new publication: On the day when Europe is looking at the election results in Italy with the far right of Giorgia Meloni becoming the major party in government, a new article on the electoral appeal of right-wing populist (RWP) parties in European countries has been published in Politics. In the paper, Pascal König and I show for what reasons voters with strong pro-redistribution preferences (who would traditionally vote for the left) support far right parties. The paper shows that the explanation of this unusual voting pattern strongly depends on how established these parties are. Our findings reveal that where RWPs are more established, strong pro-redistribution preferences drive voters away from these parties even more than voters are attracted to them based on political distrust. The opposite is the case for less established RWPs. Hence, depending on the degree of their establishment, far right parties attract different voter segments. To read the paper, follow this link.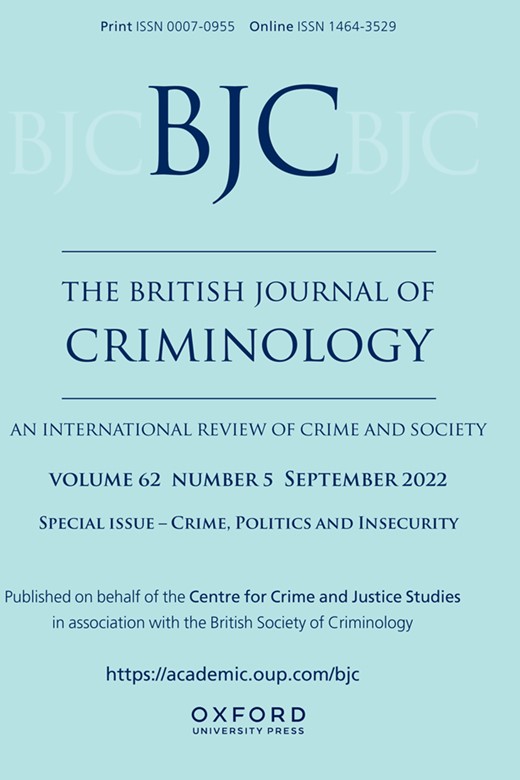 New paper on private and public security
New paper: Drawing on previous work by Helge Staff and myself, we have now published a new comparative study on how European countries private security companies alongside the traditional state actors (mostly police) to provide public security to their citizens. The paper has been published in the British Journal of Criminology as part of a special issue on crime, politics and insecurity (edited by Steve Farrall and Emily Gray). Please click here to access the paper.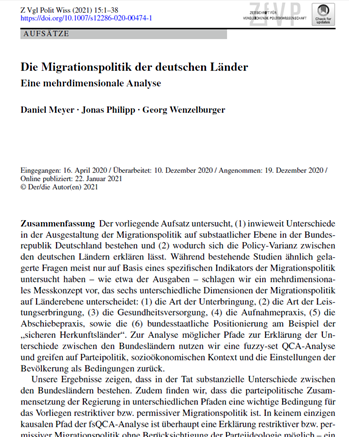 Fritz Thyssen Award (runner-up) for an article on migration policies
Great news: The paper "Migration policies in the German Länder", published in 2021 in the "Zeitschrift für Vergleichende Politikwissenschaft" by Daniel Meyer, Jonas Philipp and myself has been awarded the "Fritz Thyssen Preis" (runner-up). The award is given by an independent jury to the best three papers in social science in German language published in the last year. We are happy to have written the second best article, at least accoding to the jury…
To read the paper, please click here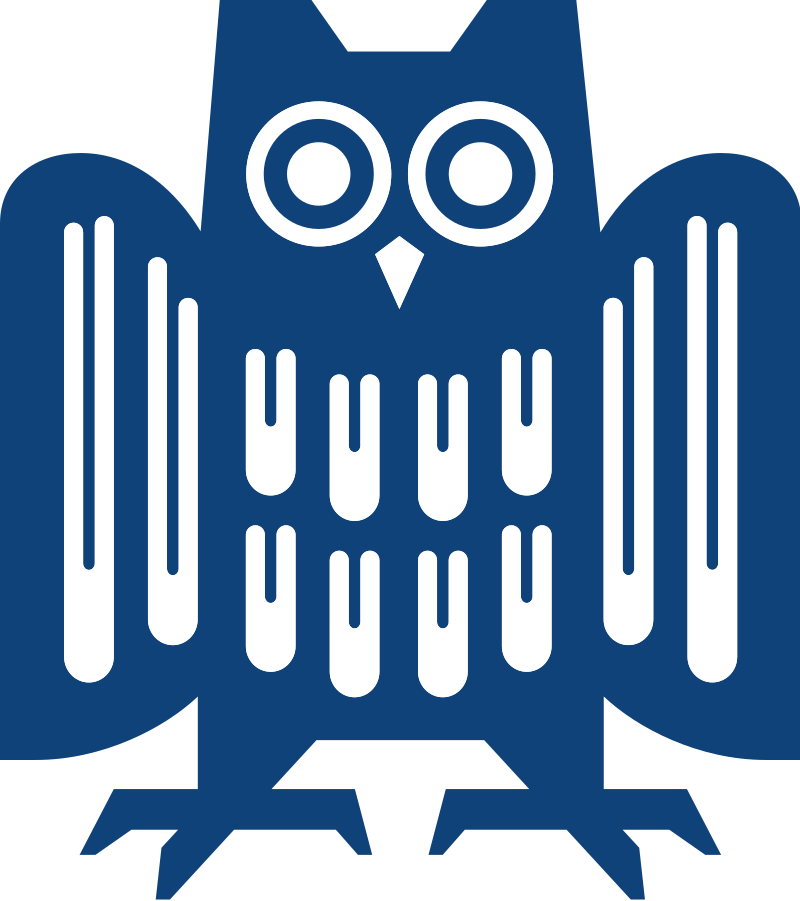 New start at Saarland University
New start: On September 12, I have started a new job at Saarland University. As I am moving from the TU Kaiserslautern to Saarland University, my old blog will serve the interim professor, Dr. Frank Bandau, at TU Kaiserslautern (and in the future the new professor and her/his team).
I have therefore decided to start this new homepage (and blog) to share the news of my research and teaching. I am happy to start this adventure!